As December approaches, what's better than seeing Santa Claus in Lapland and spending a good time in private with him? We believe that it is a unique moment in life, where you will meet and greet the most desired person since your childhood; a magical person, wrapped in secrets about his residence, his trips by sleigh pulled by reindeer through the starry sky and by his tradition of giving away every year the most desired gifts. Meeting Santa Claus in private is an indescribable experience for children and adults for the magic of the environment (Lapland), the fresh snow, the cold of the Arctic and everything that encompasses a trip of these characteristics, makes a private meeting with Santa Claus something very special that you will remember all your life!
Where does Santa Claus live?
Santa Claus lives in Lapland, works, resides and has his offices. For hundreds of years, Santa Claus, also known as Santa Claus, has lived in the
Korvatunturi
Mountains, within the Urho Kekkonen National Park in the northern part of Lapland, near the border with Russia. There he also has his toy factory where the elves work in the production of gifts. As the Korvatunturi Mountains are inaccessible, he has his offices and visiting center in the Santa Claus Village on the outskirts of Rovaniemi, a short distance from Rovaniemi Airport. It is easily accessible by car or taxi and is located just above the Arctic Circle.
See the real Saint in the Santa Claus Village.
In Lapland there are several Santa Claus. Yes, you read that right, there are several Santa Claus in Lapland, so it is important to know and know the difference between them to get the visit right. The real Santa Claus speaks Finnish and English and resides in Rovaniemi, the capital of Lapland, where his guest house and office are located in a single typical wooden building with a tower. The entrance to his house and office is free and is done through a large wooden door, this leads to a corridor that leads to the great staircase of the clock tower where the Elves work. Here in the most popular months and days (December Bridge, Christmas, New Year's Eve, White Week and Easter) the queues can be long and the waiting time long, so it is better to be warned in case of going with children. Once it's your turn (turn by family or group of friends) you enter Santa's room and enjoy a dedicated and personal moment with the most endearing man in the world, who always has kind words and even speaks a little Spanish!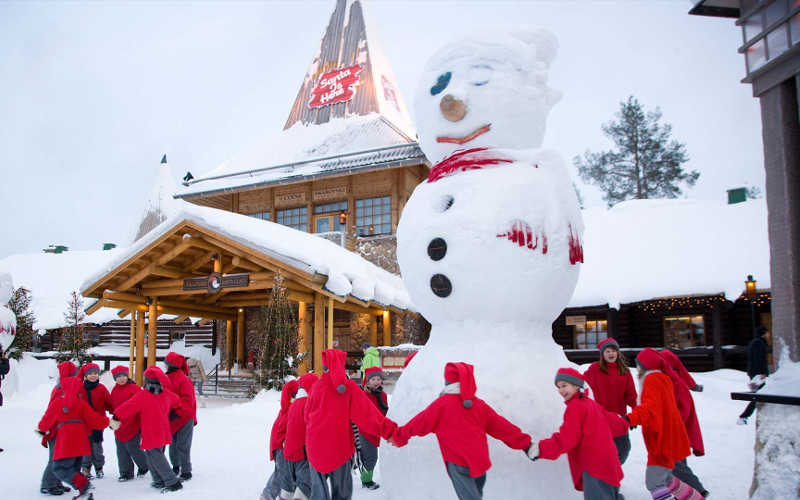 The village of Santa Claus consists of several villages and cabins where we find among others the House of the same, the Post Office, several souvenir shops, a shop of the ceramic brand Iittala and clothing Marimekko, a mini snowmobile park, a couple of restaurants like Santa's Salmon's Place (kota where he makes a tasty grilled salmon), an ice hotel with outdoor slide very fun for children and adults and some activity companies. You can walk around the Santa Claus Village with tranquility and comfort, having a good time. Here you will also find the typical red cabins, consisting of standard and superior cabins for up to 4 people, with a new reception and restaurant. Here, one of the possibilities to see Santa Claus in private is a visit by Santa Claus himself to our cabin, whose surprise is a magical moment for children and… something very surprising! Through the window we already see his shadow approaching through the snow and his steps at a calm but firm pace, confirm that something is happening! When it knocks on our door you can feel the magical moment and the entry of Santa Claus into our house is a dream come true, something that we have wanted to live so much once. Santa Claus will sit with us on the sofas of the cabin and ask us about how we are and if we like his House and his village. Of course, he will bring some gift or detail to surprise and rejoice us and after the pleasant time together he will say goodbye to us.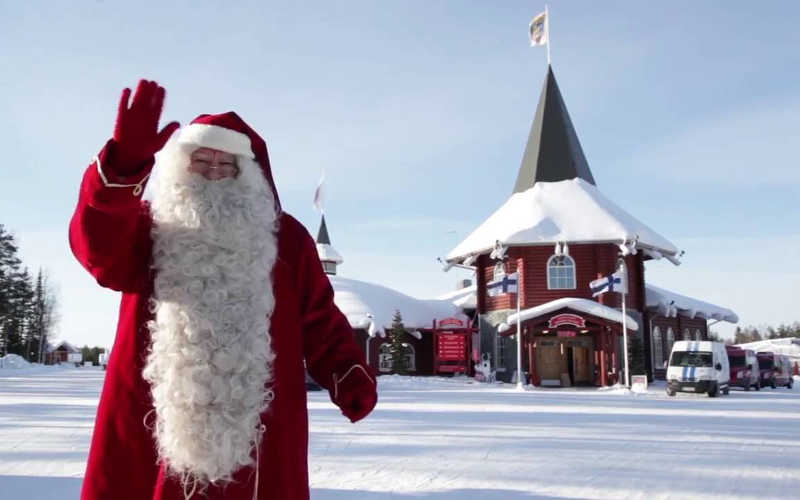 See Santa Claus in private in Rovaniemi
Especially thinking about children, we recommend seeing Santa Claus in private in the Magic Forest, where the dedication of the same and the Elves is much greater and the family enjoyment of a private meeting much more personal. Upon arrival at the Magic Forest we will go in search of Santa Claus who has been lost among the trees cutting firewood. With the help of the Elves, including a Spanish-speaking Elf, we will search for Santa through the snowy forest. Let's see if we can find him! We enter a magical and secret world, where time has stopped and where the happiness and joy of millions of children worldwide, from the past to the present, counts. Let's see how the Elves communicate with each other, where the reindeer fly, measure the happiness of each child and see all the letters they have sent. And with children, Santa Claus is always right about whether they like Messi or Cristiano more (we talked to the popes before), he always knows how school is going and whether or not we pay attention to the Pope or Mama :-). It is a totally personalized and private visit, so better impossible! Children will remember him all their lives, even those who no longer believed in Santa's magic.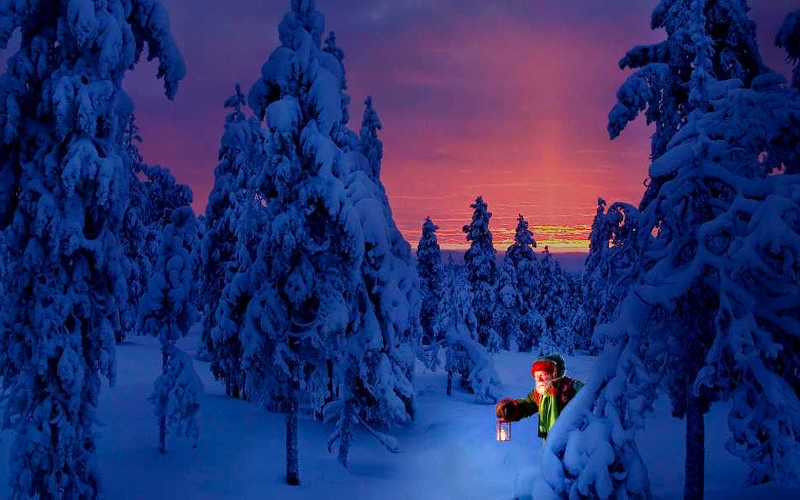 See Santa Claus in private elsewhere in Lapland.
If we stay in other places in Lapland such as Ruka, Saariselka or Muonio it is evident that we can also see Santa Claus in private. As we mentioned, there are many Santa Claus in Lapland, so there are enough possibilities, although of a different character between them. In the area of Ruka Kuusamo we find a more participatory and interactive Santa Claus, where we will make cookies and decorate bread with Mama Noel in addition to sliding down the mountain with some sleds. We learn the most popular traditions of Lapland and sing traditional songs in Finnish and Spanish with Santa Claus and Mama Noel.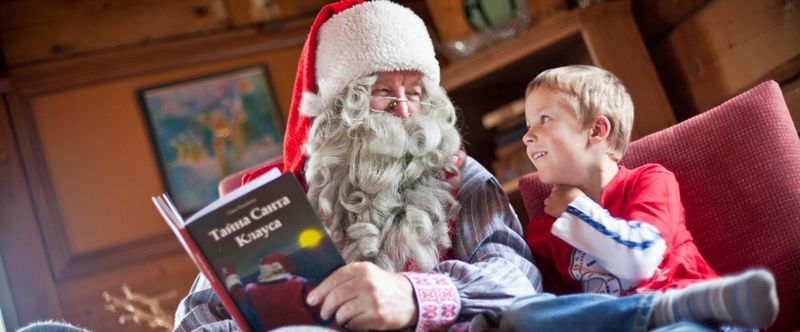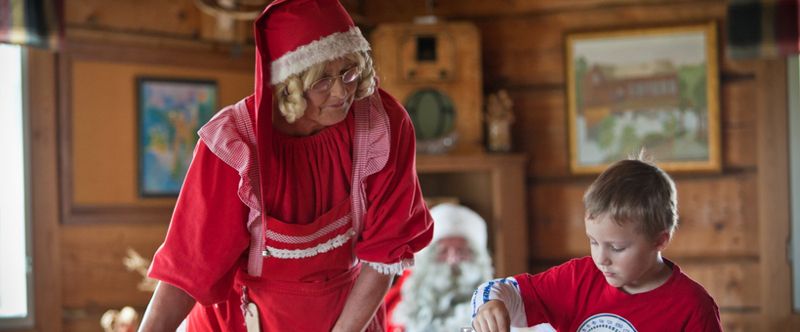 In the area of Saariselka is another small Village of Santa Claus, which welcomes us with decorated houses, ambient music and a peaceful and snowy environment. Here we can see an Elf house and elegant bridges that lead us to the House of Santa Claus (decorated with period toys) whose entrance adjoins a large room for the festive celebration of Christmas Eve. Finally, in the area of Muonio we can take a trip by sleigh pulled by reindeer through the snowy forests until we reach a path illuminated with torches, which will take us to a cabin hidden in the middle of the forest. The elves will guide us along the way until we reach the cabin, where Santa awaits us. Seeing Santa Claus in private allows us to be with him for a long time without having to wait a couple of hours for him to attend us kindly. A fantastic solution if we travel with children and an excellent way to optimize times during the trip.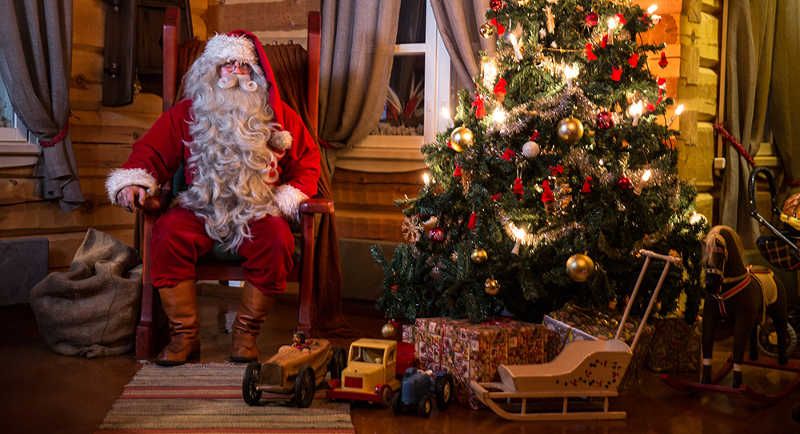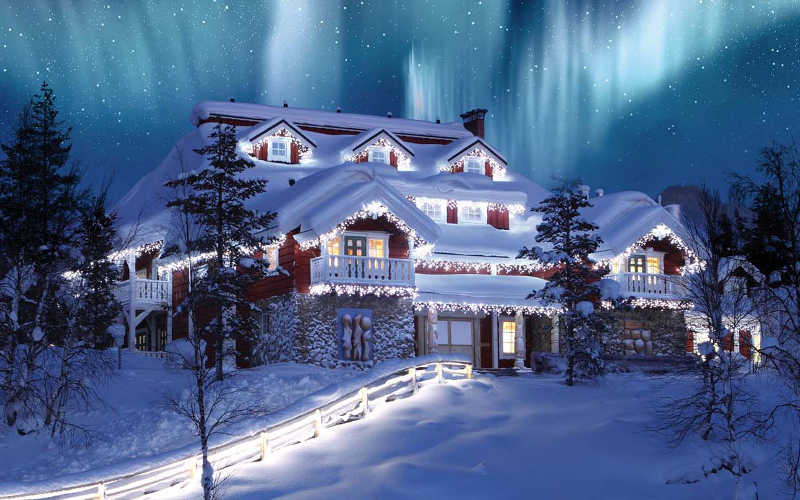 In short, this year do not miss out on seeing Santa Claus in Lapland, talk to one of our consultants specialized in trips to Lapland who will advise you on which Santa Claus to visit this December Bridge, Christmas, New Year's Eve, Easter or in summer. You can also check out our exclusive tailor-made trips created to Lapland.