The town of Andenes in the northern part of Andoya on the Vesteralen islands is one of the best places in Norway to see whales all year around, especially sperm whales. In winter, when Vesteralen and Lofoten are a great destination too, basically you can observe humpback whales and orcas (killer whales) only. Sometimes you will be lucky and see minke whales, pilot whales or Atlantc white-sided dolphins.
Bird species you can expect to see are white-tailed eagle, puffins (from June to mid-August), shag, common guillemot, Arctic skua, fulmar and gannet. Groups of seals, both pups and adults, are often seen resting on the rocks of the Andenes harbour.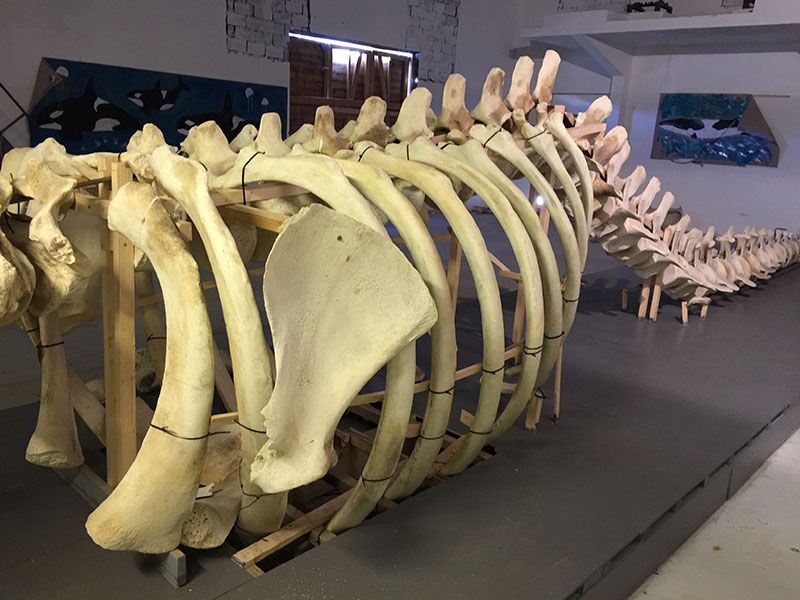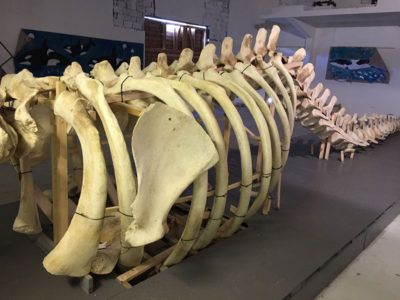 The Whale Museum
Before you get on the boat to see whales, you will first get a nice introduction into whales being guided in several languages (English, German, French, Spanish according what the guides are able to speak) through the Andenes whale museum. The museum consists of various rooms showing you the evolution of whales from its origins as being a wolf-like specie to nowadays whales, the different whales types as toothed whales and baleen whales, a whale carcass, skulls, an educative explanation how sperm whales communicate through their spermaceti organ, today´s environmental difficulties with plastics and nets in the water and the explanation why whales can be found in this area of Bleik canyon.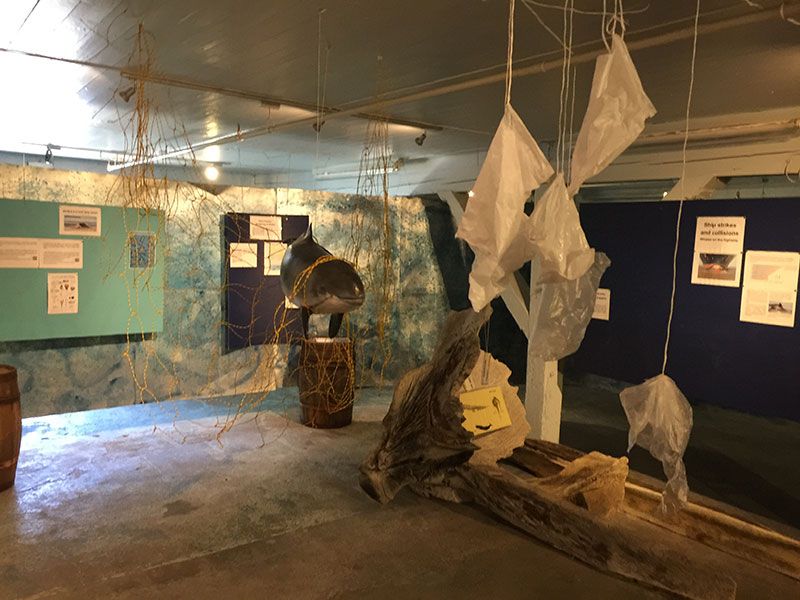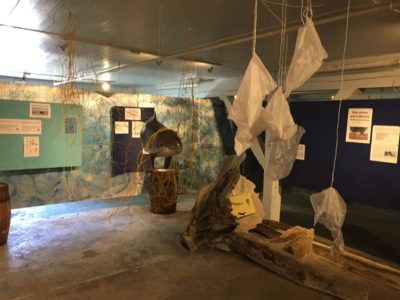 Whale boat Safari in Andenes.
A whale safari is an unique experience for everyone, young and old. Even kids can go on board, as for them getting close to the whales is a nice experience with nature. Although, the water can be quite challenging and the boat is moving a lot, causing easily sea sickness. Therefore, a RIB boat or zodiac is a better option if you´re easily getting seasick. Some gember pills can be obtained from the desk upon check-in, taking them with some food before the boat leaving the harbour is a good option. The whale safari itself is a 2 to 3-hour sail through the waters of Andoya towards the Bleik canyon. On a sunny day the deck is a lovely place to be, sit and have a coffee. On rainy days one can get into covered compartments of the boat for shelter. The lovely crew will provide you with all kinds of explanations about the whales in several languages and when whales are spotted they will explain all their details, such as name, age, gender, etc. Whale spotting or sightseeing is an unique experience like a safari, which requiere patience and cameras being prepared and ready for the shot. Very useful is to bring with you extra lenses with large zoom, as safari boats can not approach the whales that much. So, do not bring you Iphone with you in order to take selfies with the whales :-).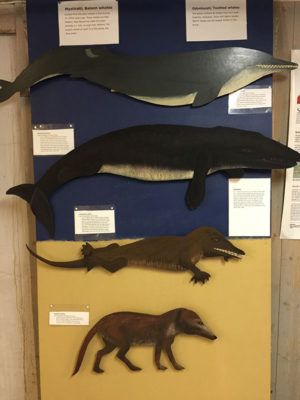 Getting There. 
Andenes is located on Andoya island and is easily reachable by flight from Bodo or a 3h drive from Svolvaer Airport or Evenes airport along highway E10. We would recommend a much more attractive road to approach Andenes via the coastal road Fv976 which passes through small fishing villages and along the rocky coastline. Places as Bleik as especially attractive because of their white sandy beach, which invites you to have a walk or stretch your legs after a long ride. Bathing is cold, so only suitable for the real brave ones.