Lapland Holidays
We design tailor made holidays to Lapland
Lapland Holidays
Live the Lappish dream in Finland
Lapland counts with world´s clearest skies, ideal for Northern Lights watching on starry nights. You will enjoy unique travel experiences that will remain forever, joined by the feeling you have visited another world… Welcome to Finnish Lapland! Destination lead by our Exclusive Travel Designers specialized in tailor trips.

GET INSPIRED BY SOME
of our exclusive tailor-made travel itineraries to Lapland
TRAVEL LAPLAND
Live unique experiences in Lapland
All our itineraries are true examples of tailor-made trips exclusively created by our Travel Designers attending to the personal needs of our clients. We are Destination Specialists in Exclusive and Custom Travel to Lapland. We can design your trip as similar or as different to these as you wish. You will live the best experience of your life you will never forget.
Why travel to Lapland with Next Destinium?
A world full of magic under your feet, trees covered with crispy snow, frozen lakes and the official town of Santa Claus.
At Next Destinium we propose you different trips, in which experiences will be unique and unforgettable. You will perform amazing Arctic activities, having a private visit with Santa Claus, enjoy the night skies decorated with dancing Northern Lights and some spectacular accommodations, from some of which you can see these amazing phenomena in the sky.
Our Travel Designers have travelled extensively through Lapland and we have stayed in the lodges and hotels we recommend you. We know all hidden gems, all the secrets of the traveller and the pitfalls that should be avoided. And we are eager to share them!
We are specialists in Lapland, we know the destination and we can understand what you are really looking for, making your dreams come true and providing the trip and adventure you desire!
The meaning of making a dream trip to Lapland.
Lapland is an area that extends hundreds of kilometers over the Arctic Circle and represents the authentic unspoilt nature of Finland. Although polar bears will not be seen as on a trip to Canada, neither rocky fjords as in Norway, Lapland has an attraction for the traveller due to its magic, composed by: magnificent Northern Lights, as well as incredibly clear and starry skies, the Sami people, the midnight sun, the husky dogs, the reindeers and, above all, Santa Claus. Curiously, he lives here!
Travelling to Lapland gives you the privilege to discover untouched places and the opportunity to experience unique activities.
During winter season, you can practice huskies sledding, skiing in unimaginable landscapes, watching reindeer races on frozen lakes, fishing on the ice or going on a snowmobile through the forests of national parks.
In summer, the traveller can practice activities such as hiking on the trails, trekking through the meadows of Lapland, rafting on the brave rivers and watching the midnight sun, which is real beauty surrounded by wild nature.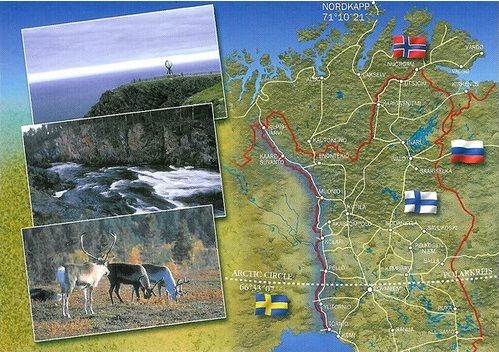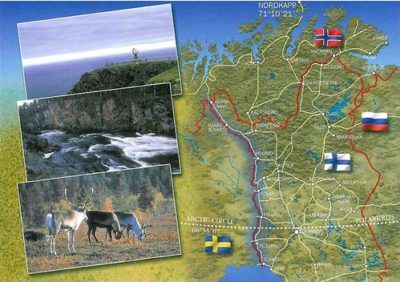 Lapland is a fairy-tale destination, perfect if you wish to go with children. It has the cleanest skies all over the world and more specifically, in the north area, therefore, it is a sublime spot for contemplating northern lights.
It is also where the official town of Santa Claus is located, a worth living experience, a moment full of magic. You are going to live one of those traveling experiences that will stay engraved forever, which are accompanied by the feeling of having visited another planet.
There are few things as beautiful as the natural Arctic landscape that Lapland offers.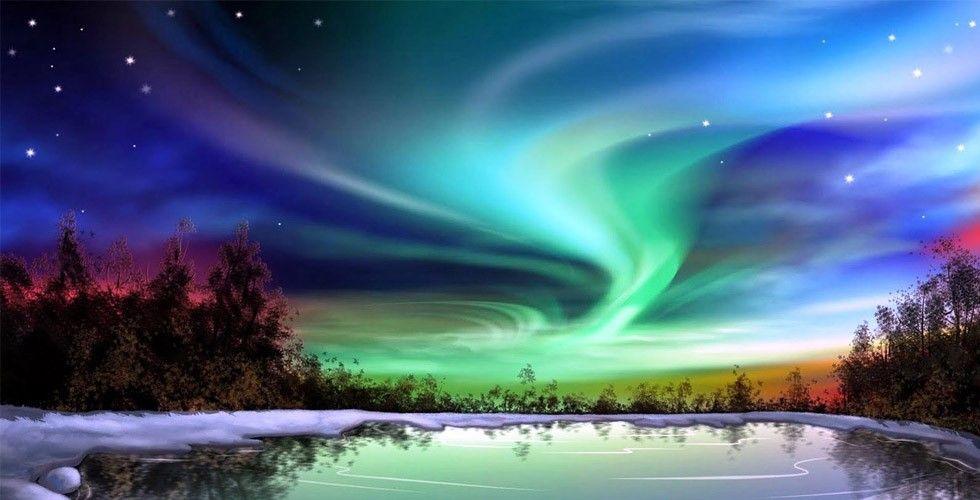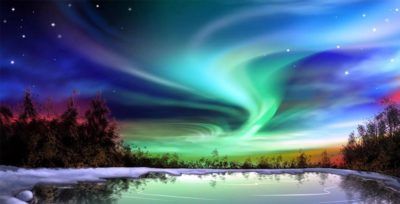 Latest News about Lapland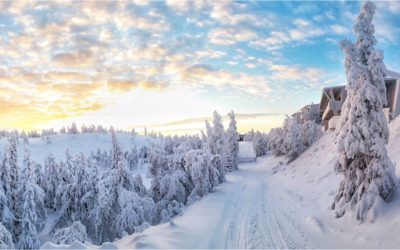 The Ruka ski resort in Lapland
Located in the eastern part of Lapland, the hill (492m) of the luxury ski resort of Ruka counts with more than 200 days of snow (!!) and excellent slopes for snow enthusiasts. The ski resort of Ruka has 35 ski slopes (of which 30 slopes are illuminated), 21 ski lifts,...
read more