Travel Lapland early Christmas 2022
Enjoy custom holidays to Lapland early Christmas to Rovaniemi, a magical place where the Official Village of Santa Claus is located. You will do exciting family activities such as reduced groups sleigh safari with husky dogs, you will feed the reindeer, you will drive electric snowmobiles with a covered sleigh for the kids, you will make a snowman… and most importantly… you will live an unforgettable family moment by meeting privately Santa himself in person! An unique experience that you will enjoy privately in the Magic Forest, in addition, the little ones will feel the magic of the Elfs joining them during the journey to discover the secret hide of Santa.
Why travel to Lapland with Next Destinium?
You will enjoy true family experiences…
… carefully selected to enjoy most
Comfortable flights with Finnair to Rovaniemi. Depending on departure airport, Finnair flights with short stopover in Helsinki.
Exclusive private meeting with Santa in the Magic Forest with the help of the lovely and funny Elves.
Enjoy an exciting husky safari with the ideal duration for all family members
Take a relaxing reindeer sleigh ride through the snowy forrest and enjoy a warm cup of chocolate afterwards
Drive yourself authentic electric snowmobileswith a covered sled especially designed to keep the kids warm and enjoy the cracking sounds of fresh snow under the sledges
You will go out to see Auroras Borealis with a real hunter and night photography specialist
Fancy making cookies and singing songs with Mama Claus?
Sleep in cozy luxurious cabins in the authentic Official Santa Claus Village in Rovaniemi
Enjoy the Santapark shows on a pleasant afternoon in Rovaniemi
And how about sleeping one night in a glass igloo to see the Aurora Borealis?
Eat at Rovaniemi's best local restaurants
Carefully Selected Accommodations
As Destination Specialists in Lapland, we have selected the best accommodations for your holidays to Lapland in December
Luxury cabins for 4, 6 or 8 people in Rovaniemi, family cottages located in the same village of Santa Claus (Santa Claus Village) in Rovaniemi, panoramic glass igloos for 2 to 8 people, rooms in a city 4.5* luxury boutique hotel, an adult-only wilderness hotel, igloos of the first Rovaniemi Ice Hotel and typical wooden cabins at the hillside close to the slopes and tracks and all with the Half Board service included.
The accommodations we select at Next Destinium are strategically well located, with exceptional ratings from their guests and with absolute quality and guarantee.
Each holiday to Lapland is custom-made…
We designed these holidays to Lapland for the early Christmas period for a family with two children aged 7 and 9 with the greatest desire to see and personally meet Santa and hand out their wishlist.
"We 100€ recommend Lapland and Next!! We have returned excited and convinced that "it is a magical destiny and exists!!!"
"Alex, at 9, was beginning to doubt Santa existence and has returned home super convinced, and has completely transmitted his magic and the authenticity of the place to us".
"Seeing your children's happy face is priceless!" Oscar and Elena, Barcelona
Recommended time
Early Christmas 2022
Price
From € 2.800 per person
Details of our holidays in Lapland in early Christmas
We highlight some examples of experiences you can enjoy in Lapland during early Christmas.
The beautiful lights of the Santa Claus Village, the carols, the snow and the Christmas decoration create an unique atmosphere during the days before Christmas, so meeting Santa in private on these dates is a once-in-a-lifetime opportunity that you will never forget. It is the best way to hand out your wishlist and to be able to privately talk with Santa Claus about how much you like the magic of Christmas, he will listen carefully to all your questions and you will see that he knows a lot about you. This is an unique experience for the whole family and it is especially for you, as the meeting is fully private! For the holidays being complete, you will enjoy Arctic activities such as sledding reindeer and huskies, driving snowmobiles, and going out searching the Northern Lights.
Next Destinium designs custom holidays to Lapland, in which the experiences will be unforgettable, you will sleep in a fully equipped luxury cabins in the middle of nature in the Arctic Circle, you will explore the Sami culture…
This custom holiday proposal to Lapland is created by our destination specialists in Lapland travel. To create your perfect tailor-made trip, contact our lapland travel consultant by filling in our contact form and we will personally contact you.
Exclusive private meeting with Santa Claus in the Magic Forest.
One of the most important activities on a holiday to Rovaniemi is meeting Santa Claus himself. Santa Claus has his official office in the clock tower of the Santa Claus Village located right at the Arctic Circle. All year round you can visit him for free, but in winter and especially the days before Christmas there are long queues of up to 2 hours in order to be with Santa a short time of about 5 minutes and take a photo.
As travelers and specialists in travel with children, at Next Destinium we understand the importance of the expectation a family has when meeting Santa, which becomes a unique and unforgettable moment for life! For this reason we have selected the best local suppliers to offer our customers the best experience of meeting Santa Claus in Lapland. We have been working for years to prepare a private and unique meeting with Santa Claus and his Elves. We have jointly designed with Santa an exclusive and private activity with a duration of 1.5-2 hours with Mr. Santa Claus himself and his Elves in the authentic Magic Forest, you do not want to miss?! A true active search for the Magic Forest of Joulukka, in a privileged, private, unique and exclusive environment in the middle of nature.
And… sssshhh…. only a few privileged kids are lucky enough to enjoy it, will you and your little ones be lucky to live it? keep the secret for life! It's something magical you'll always carry with you!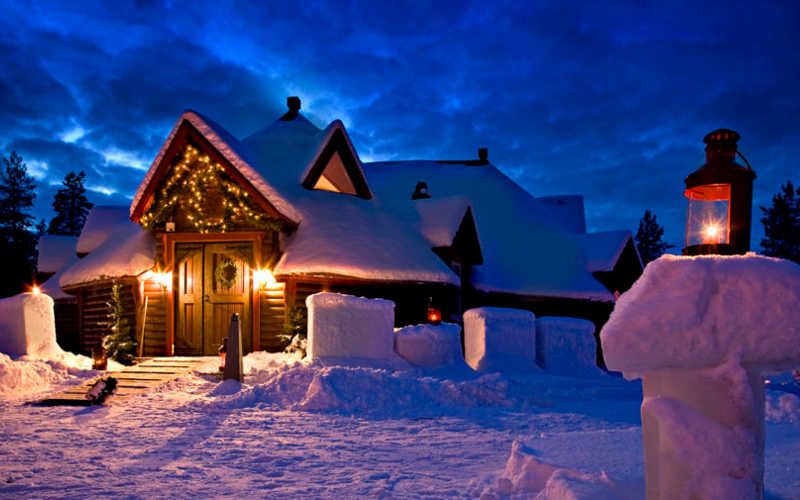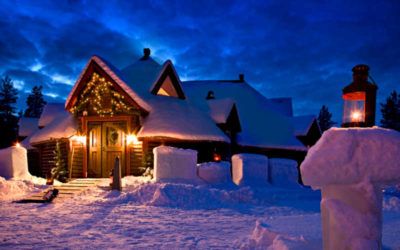 See Aurora Boreal early Christmas.
You will enjoy the dancing lights of the Aurora Borealis in one of the best months to observe them; November to early December. The colder the night and the clearer the sky, the better chances are to watch the Northern Lights show. We can really offer you what you want most, since we offer you all kinds of possibilities to see the Northern Lights possible; on fast snowmobiles, comfortable bus, quietly on snowshoes, lying relaxed from your bed in your glass-roofed igloo or from your room suite among the snowy treetops or accompanied by a authentic Aurora Borealis hunter and night photography specialist. He will take you to those places away from the light distortion of the city and to the clearest points of the environment, to be able to see the Aurora Borealis in the best way. You will live an authentic night of searching for auroras! And even on a cloudy night, you can board a plane to fly over the clouds of Rovaniemi to enjoy the Northern Lights from the sky itself! Talk to Us and tell us how you like to see the Aurora Borealis on the days early Christmas!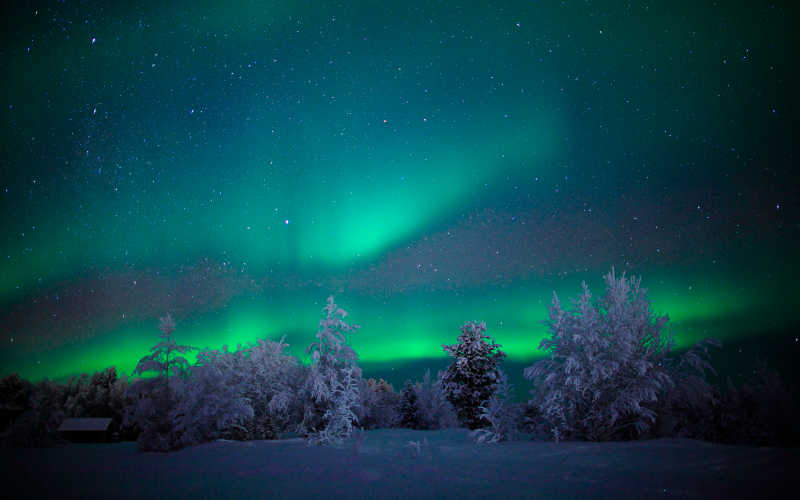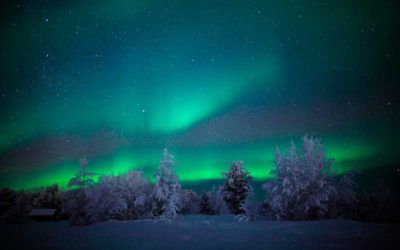 Visit the first Rovaniemi Ice Hotel.
At this time of year (early December) you might want to see how a real ice hotel is built, which opens for hotel guests at the end of December. A unique experience, which hotel every year is built again with all its rooms, corridors, a chapel, restaurant and ice bar. A guided tour will explain all the details of the hotel. At the end of the visit you can enjoy to slide in the snow mountains behind the ice hotel, relax in a sauna while the children practice ice sculpture or together you can eat a grilled salmon in a typical kota hut in Lapland. Another option is to make an electric snowmobile outing, the first electric from all over Lapland, without typical gasoline engine noise and without pollution! Special for honeymooners; If you like to get married or reconfirming the marriage, we can arrange a wedding in the chapel of the Ice Hotel, followed by a gala dinner in the ice restaurant. At the Ice Hotel you will be married by a Registry officer or if you want the Ice Princess!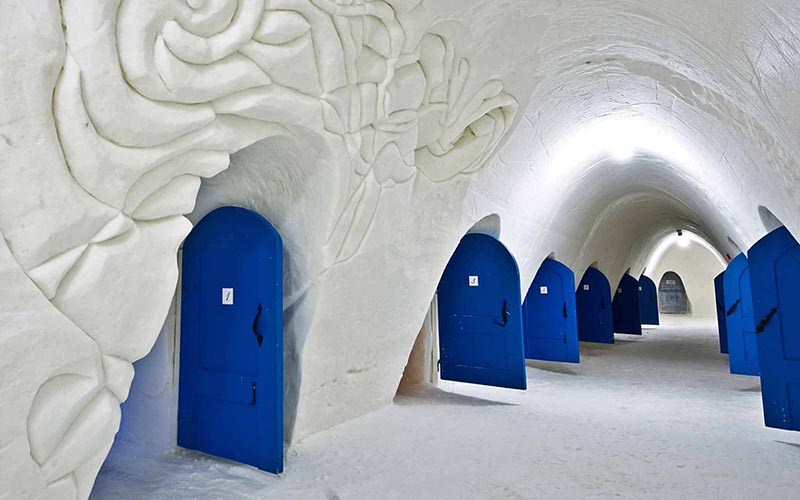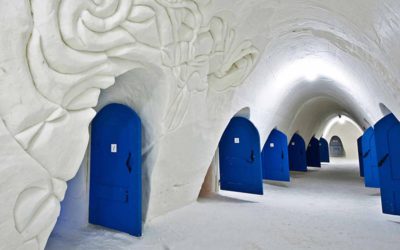 Visit the museums of Artikum, Pilke and Korundi in Rovaniemi.
A very pleasant option on cold days in Rovaniemi (especially if you travel to Lapland with children)is to visit the city's museums, such as the interesting Artikum,the interactive Pilke and/or the modern Korundi. The three museums are accessible on foot from the center of Rovaniemi or we can easily hire a private transfer if you prefer. In addition, the Artikum and Pilke museums are together, making it easy for both of them to visit. The Artikum museum is famous for its glass tube gallery that mischievously undercrosses the road and is clearly visible from afar. Artikum has several interesting exhibition halls about life in Lapland and we can see how the original inhabitants of these lands, the Samis, lived in their huts. We can also see life-size Arctic animals like a moose, a polar bear and brown bear. On the other side of the museum we find a more interactive exhibition with explanations about water and ice and on the formation of the lights of the Aurora Borealis. We can lie down in a movie theater for a while and see this fascinating natural phenomenon.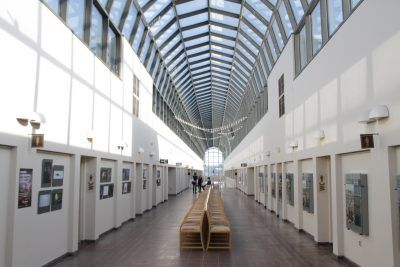 If we move on to the next museum next door, the Pilke,we find an interactive museum dedicated to wood. Going down the stairs we go into the life of the Finns with nature. A huge open room shows us the importance of wood, trees and forest conservation through traditional games, modern games, tractors, wooden games, etc. Across the city of Rovaniemi, located in an old bus station, we can visit the KorundiModern Art Museum. A place of worship of modern Finnish art, whose excellent acoustics give rise to concerts and where its café stands out with excellent coffee and sweets. As we said earlier, the three museums are not only an ideal "refuge" on a very cold day in December, it also gives you the possibility to get to know a little more Finnish culture and take this souvenir home.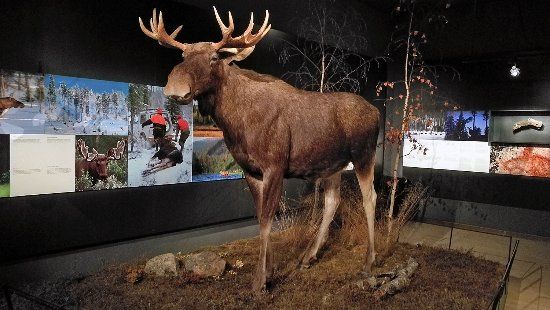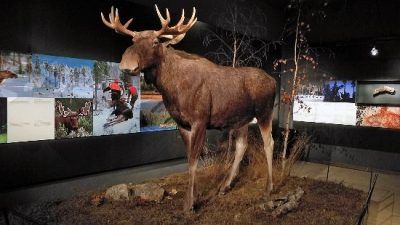 Can you ask for more?.. Lapland with one of our consultants specializing in holidays to Lapland!
Tell us how you like to travel and soon a tailor-made travel consultant will contact you personally

ALGUNOS
Other trips to Lapland that you may be interested in